Conversing with Ask Zia
Analytics Plus lets you converse with Ask Zia and get insightful reports promptly. You can talk with Zia using the chat like interface. Zia will understand your question and offer the best possible answer for you. You can also ask about Analytics Plus to know the working of the product.
Set up Conversation mode
From the navigation menu
To converse with Ask Zia, enable the Conversation Mode toggle button at the top right and start chatting with Zia.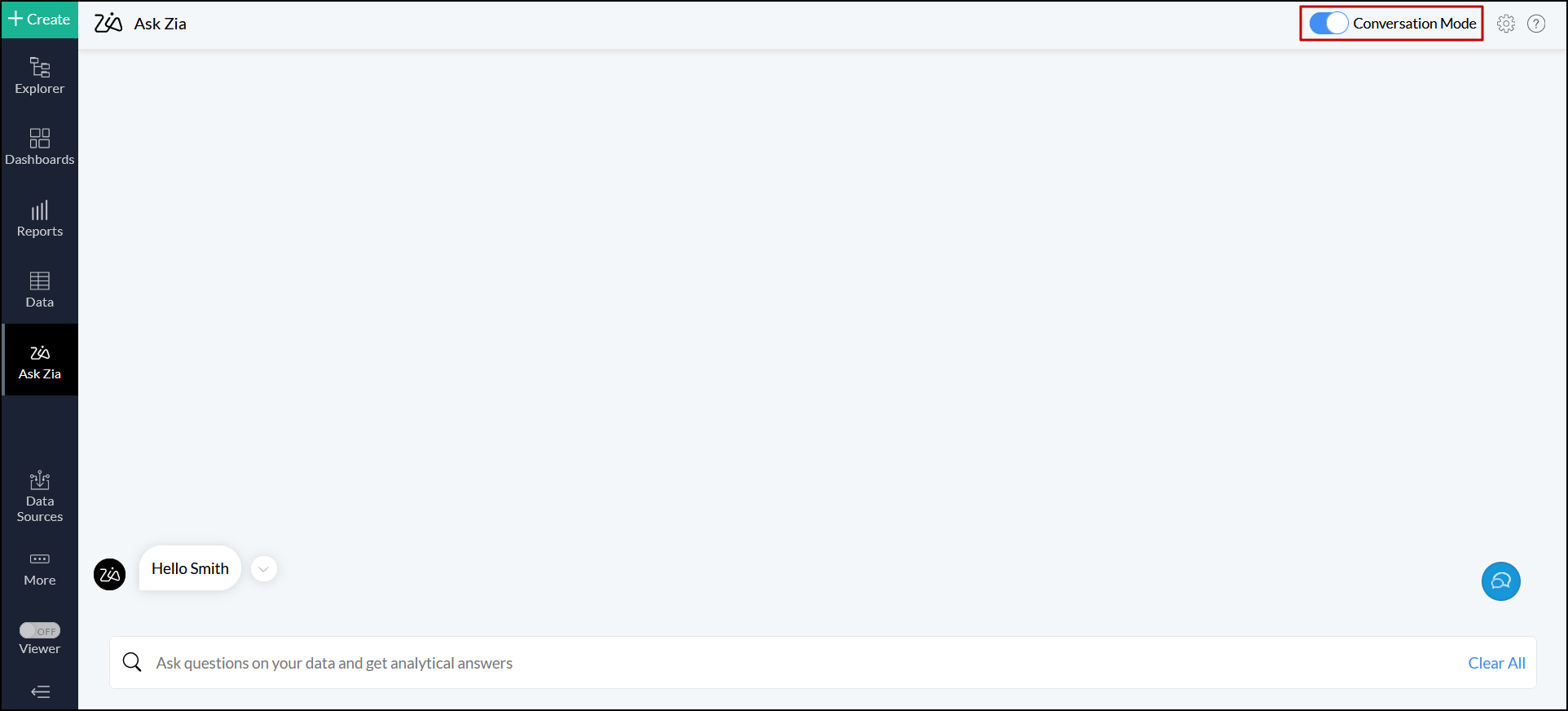 From Explorer window
You can also invoke Ask Zia in conversation mode from the workspace explorer window. Open Workspace Explorer > click the Search icon at the top > Switch to Ask Zia tab > Generate a report > click the Continue Conversation link.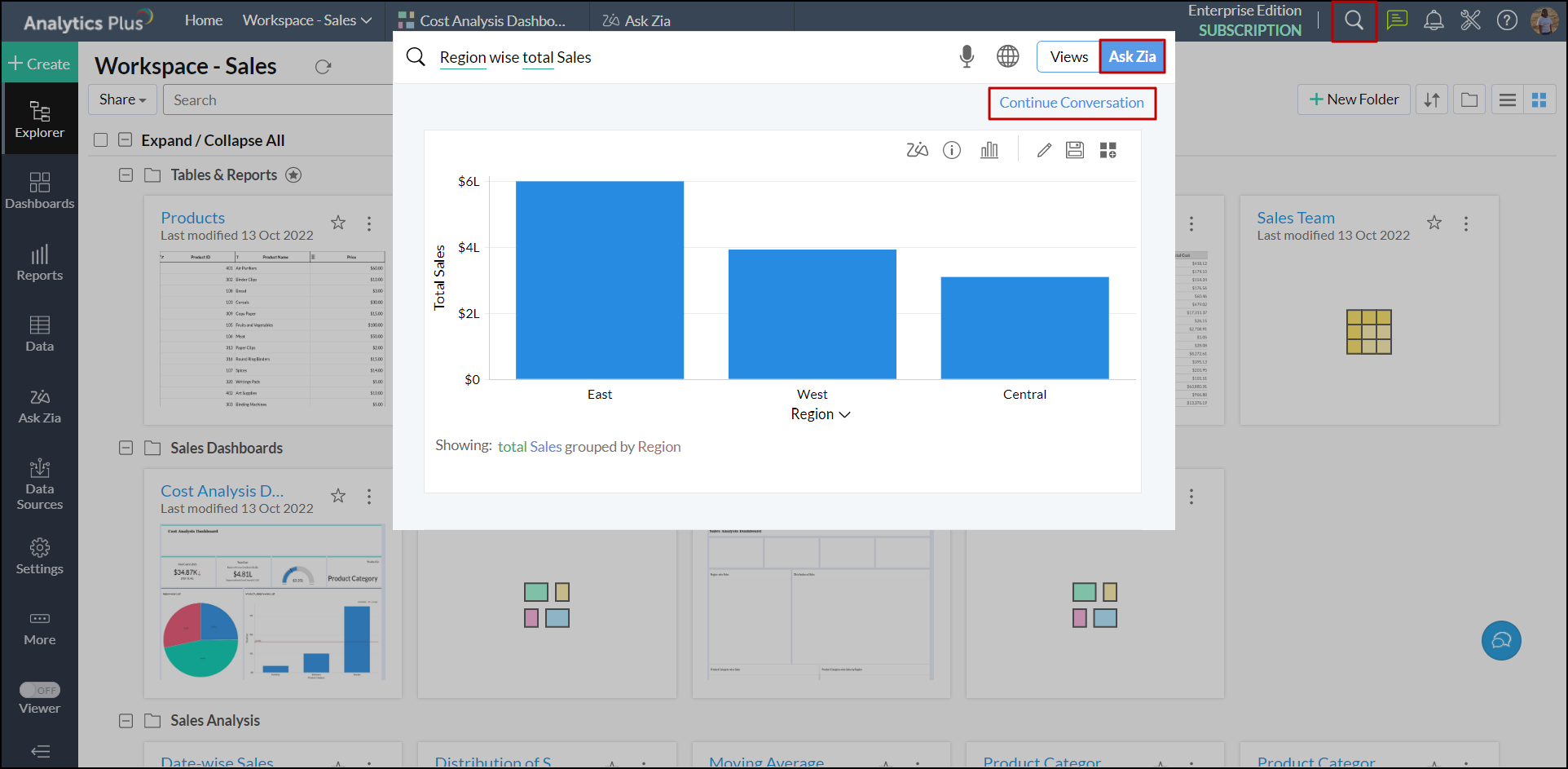 From Dashboards
Analytics Plus lets you access Ask Zia from the dashboard page. Click the Ask Zia button at the top to open Ask Zia in conversation mode.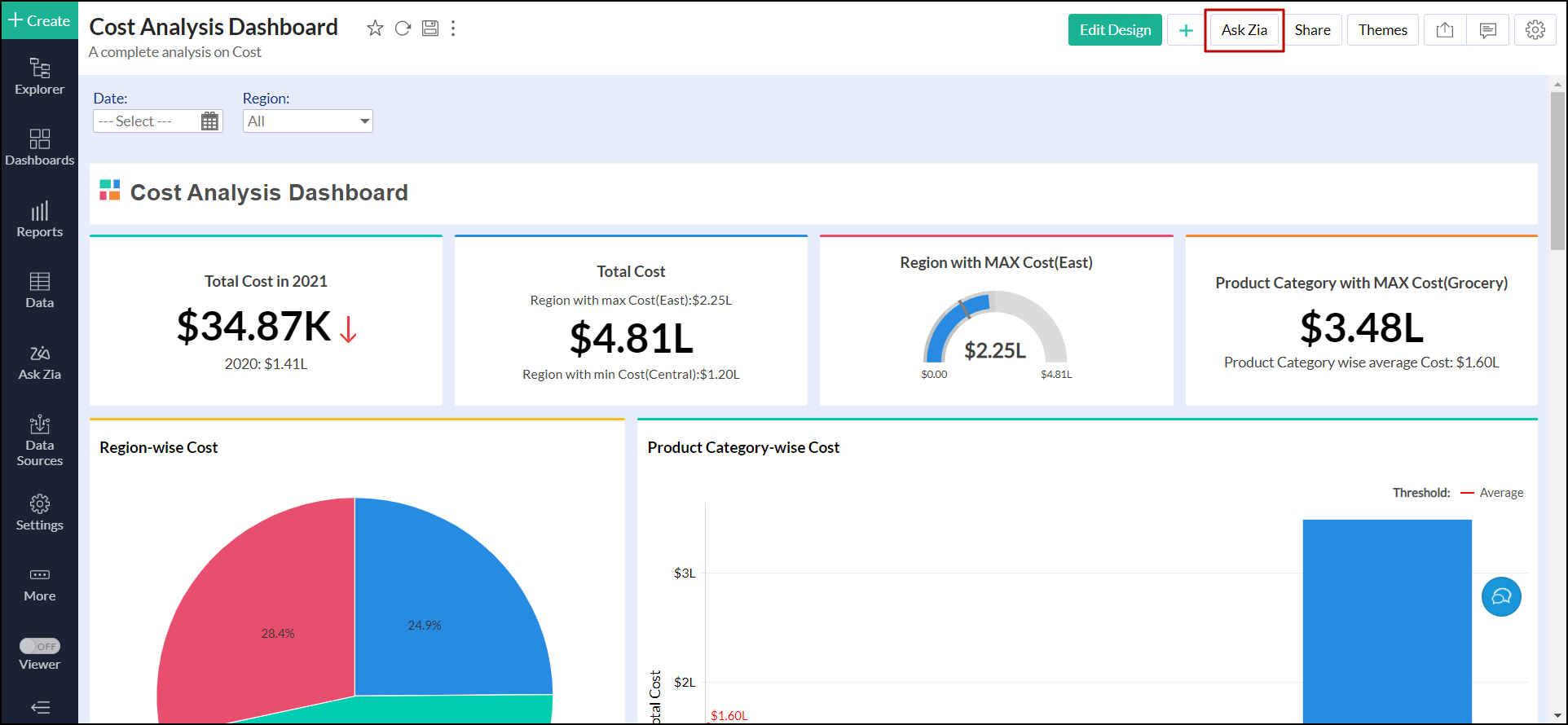 ​
Please note that the Ask Zia's conversation mode currently supports English language only. If you have set any other language in your Analytics Plus account, change it to English using the Language Settings icon located at the right corner of the textbox used to draft questions.
Using Conversation mode
Talking to Zia is as easy as talking to a person. Type in your question or click the microphone and ask the question, Zia will understand it and provide the best possible answer.
Auto Suggestions
To make your conversation much easier, Zia auto suggests a few questions as soon as you enable the conversation mode. Click the Show Help icon, select the required question and get the answers.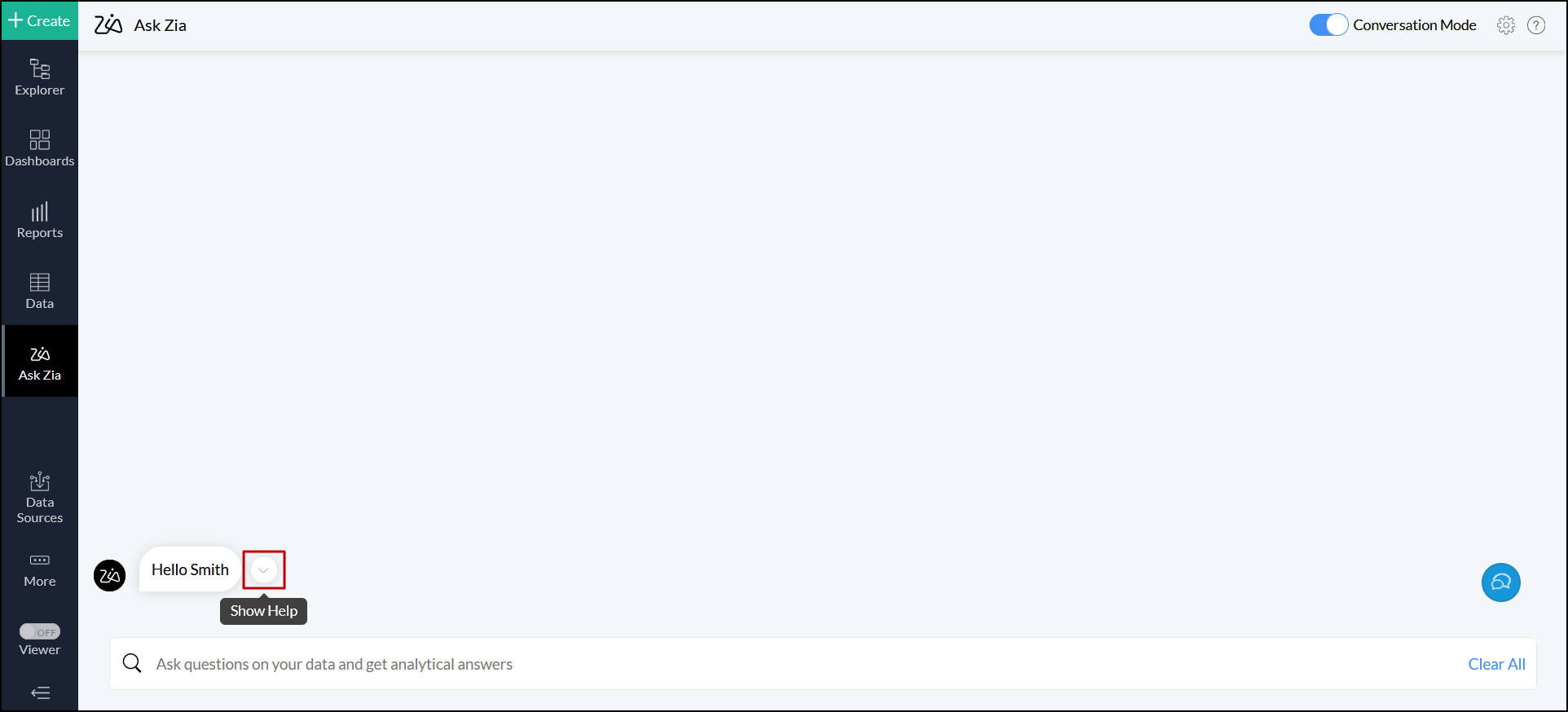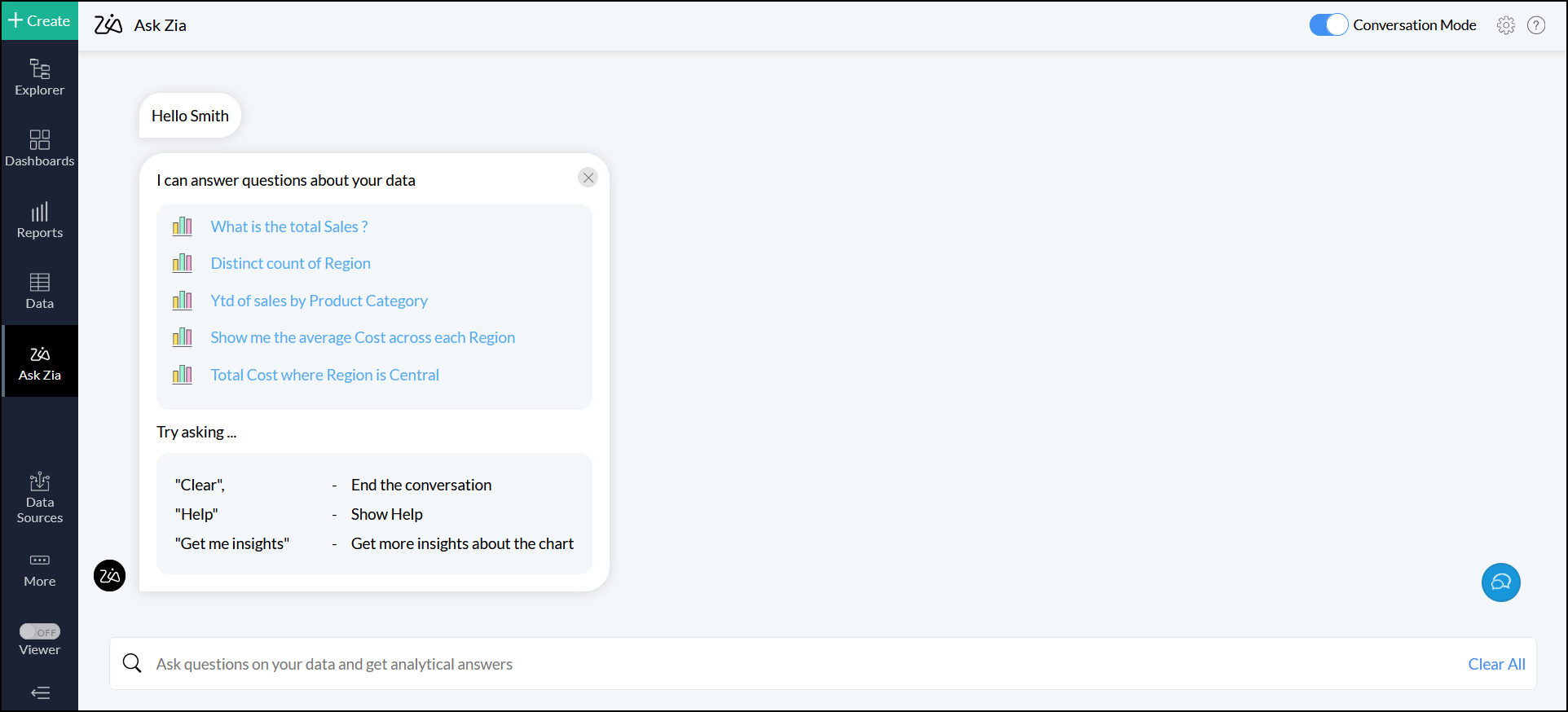 Zia will also auto suggest column names based on your ongoing conversation, as you type the question.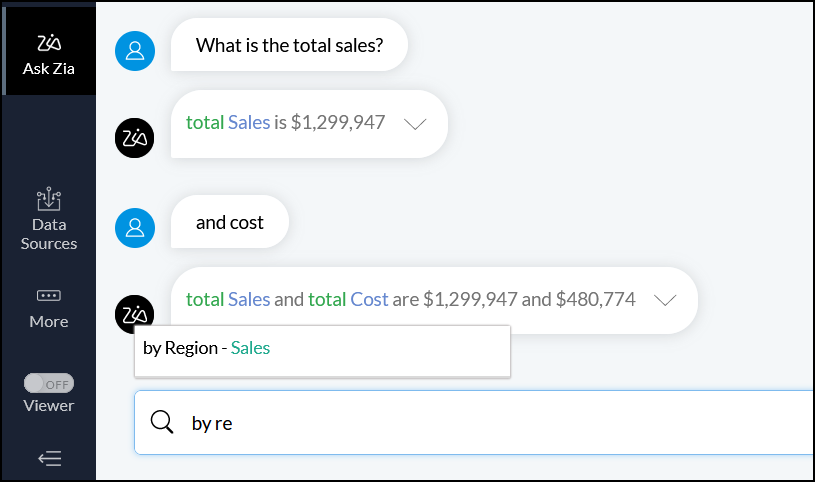 Get Reports
You can Ask Zia for the metrics you wish to visualize. Zia will analyze your question and provide the ideal report as an answer. When you ask for more details, Zia will append it to the existing question and share the results.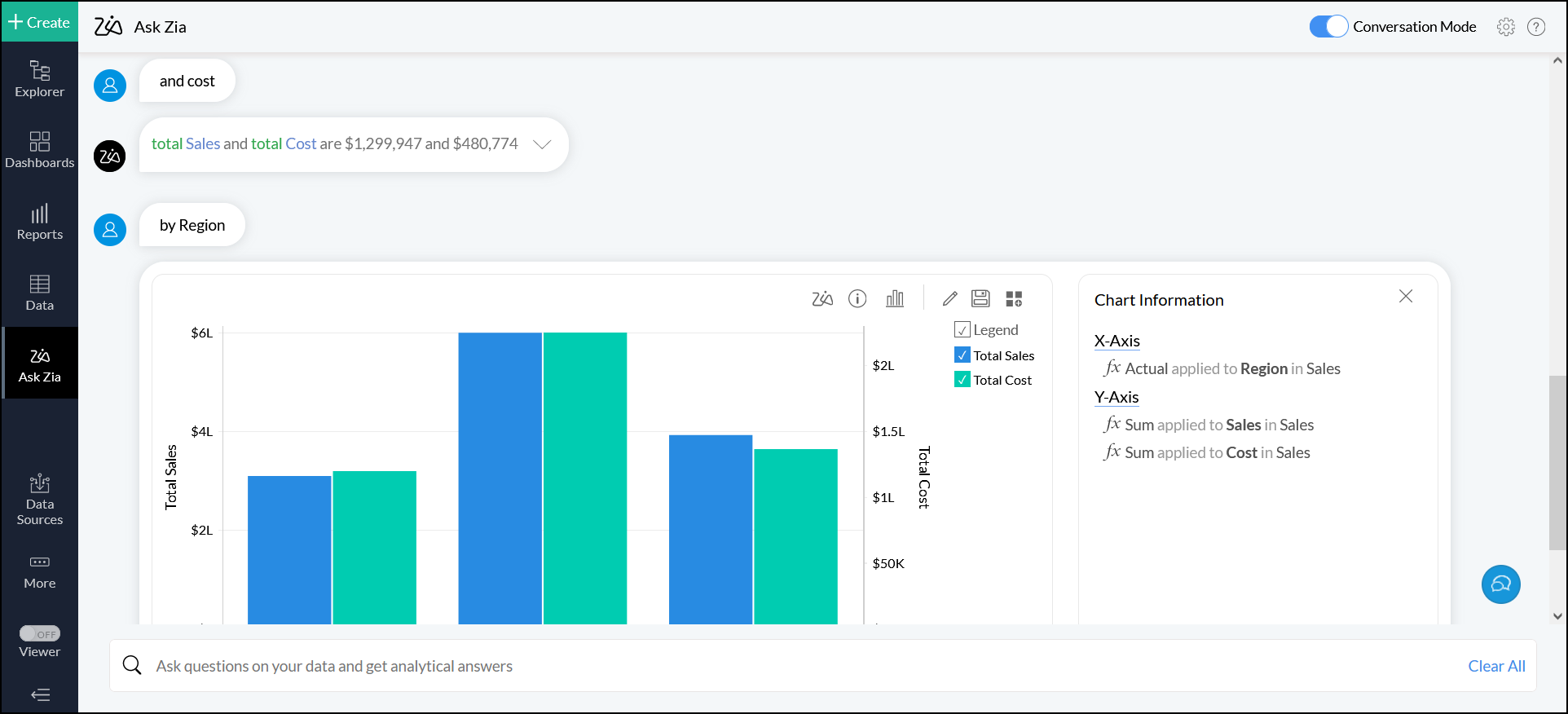 Upon getting the required result, you can easily save that as a report in your workspace by clicking the Save icon at the top right of the generated report.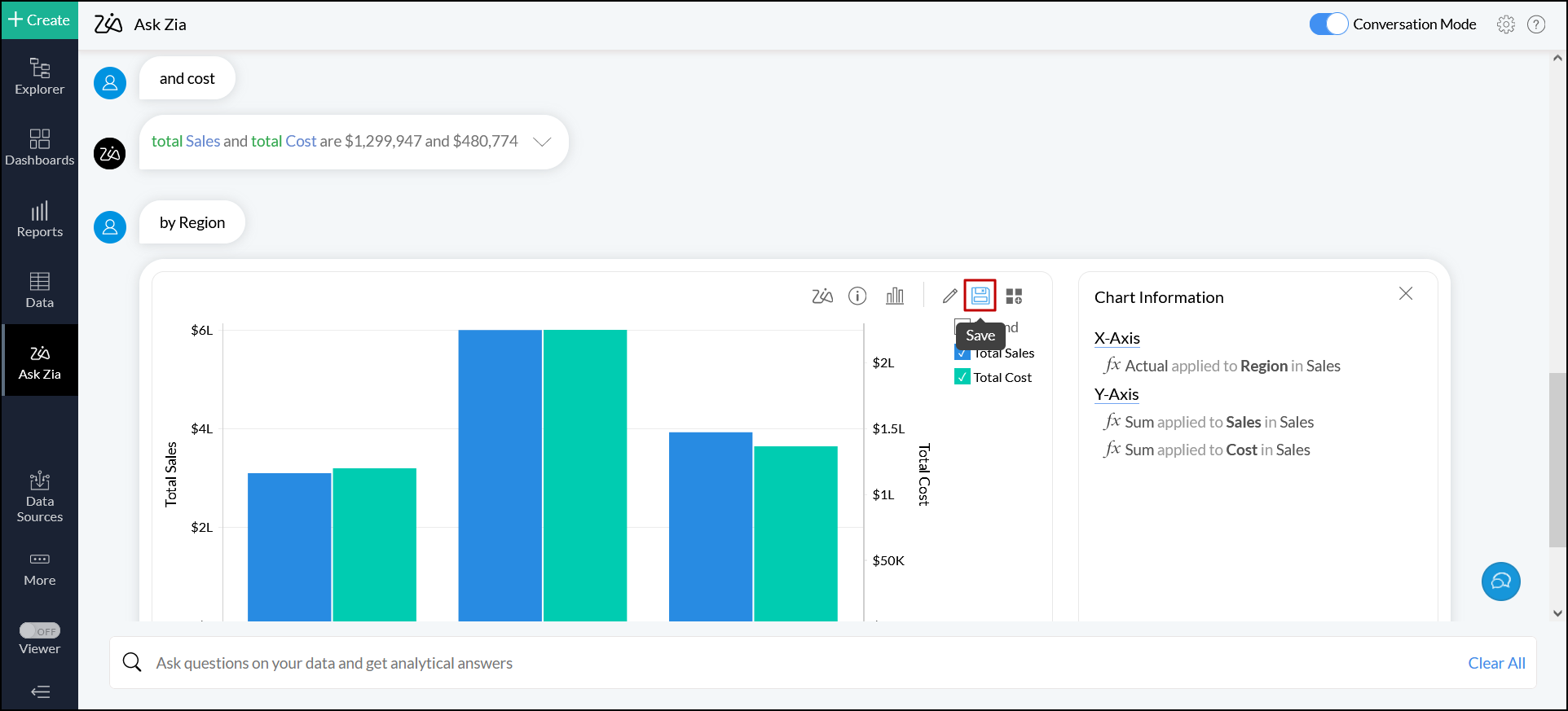 You can start a new conversation to create a report, using one of the following methods:
Press Enter twice in the question field
Type in and send "Clear"
Click the Clear All link in the question field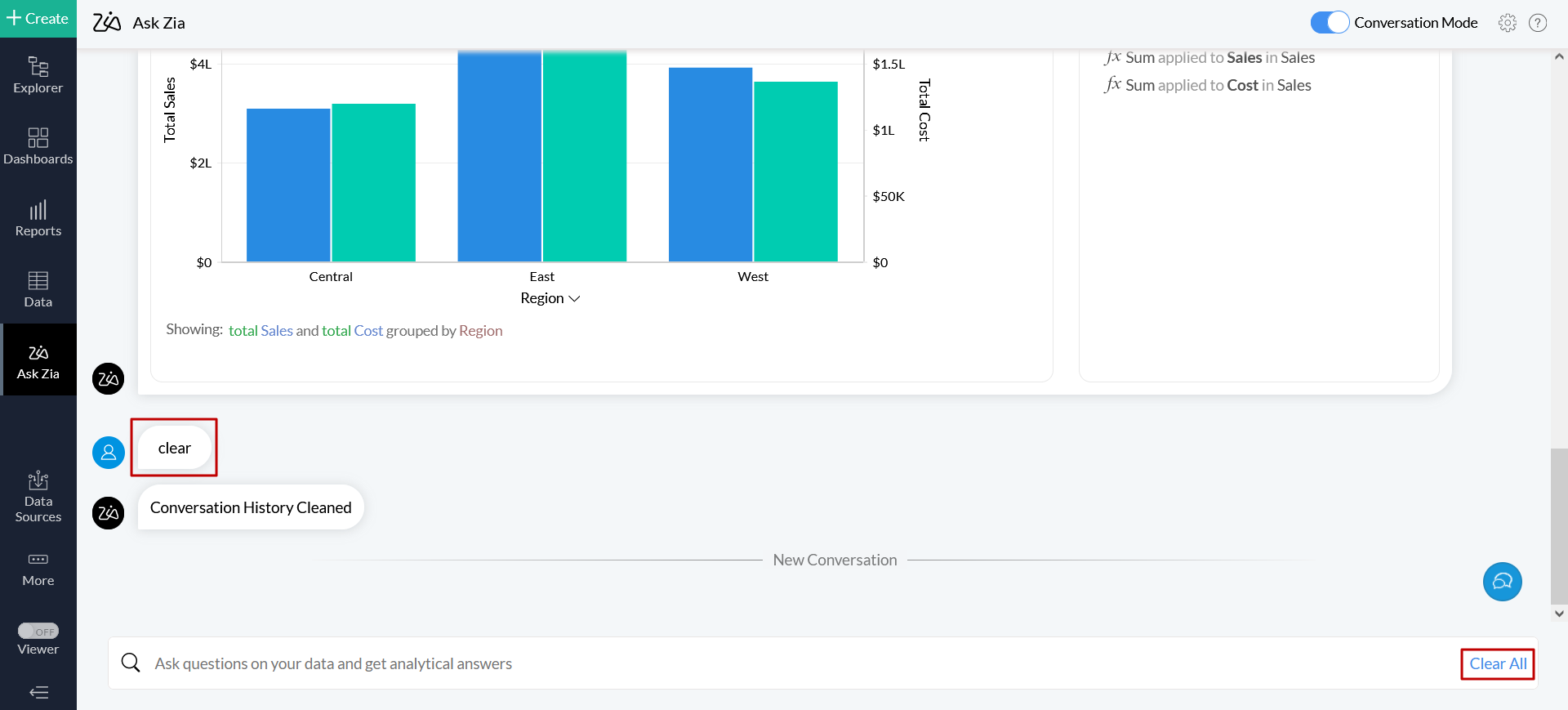 Zia Insights
You can also invoke Zia insights from reports generated in Conversation mode and derive actionable insights immediately. For this, click the Zia icon in the report or type Insights.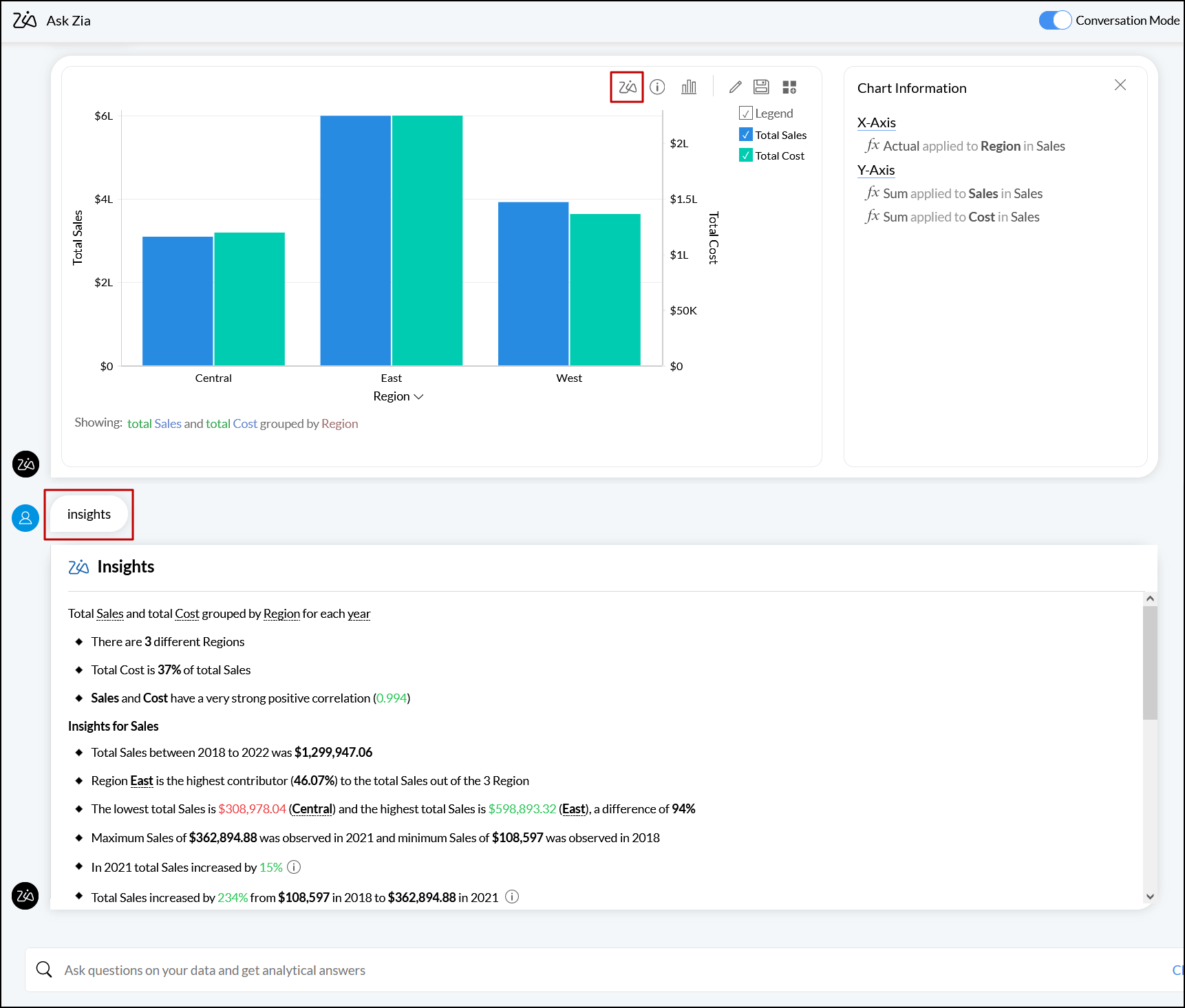 Ask about Analytics Plus
Ask Zia enables you to ask questions you have about Analytics Plus. Based on your question, Zia will take you to the appropriate help documentation page where you can find the desired information.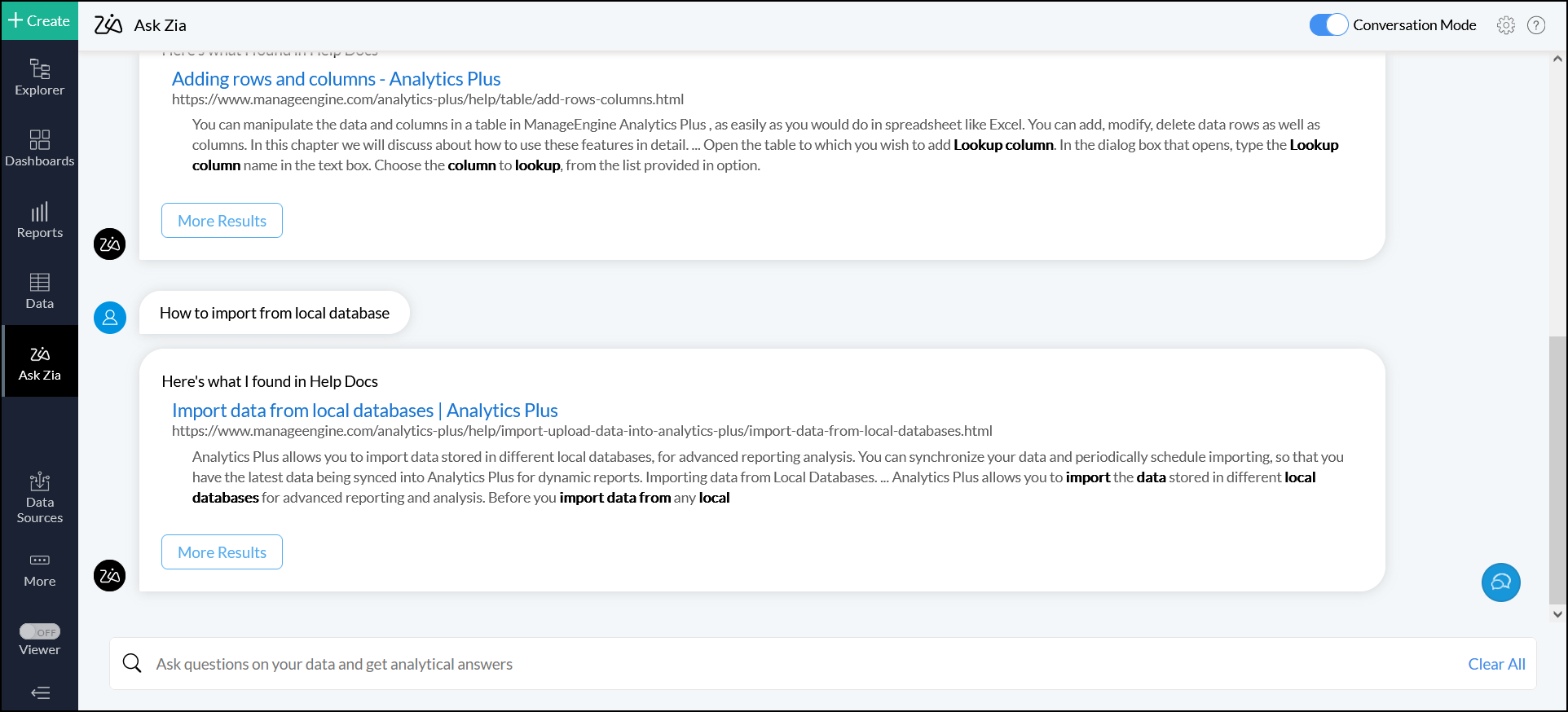 ​