Managing data sources
ManageEngine Analytics Plus enables users to view and manage all data sources within the same workspace from a single location. 
To access this page, click the Data Sources button at the bottom of the side panel. 
The Data Sources page lists all the sources from which data has been imported, along with details such as data source, table name, last imported time, and next import schedule. A Sync Now option lets you synchronize the data source on an ad-hoc basis. 

Click on the name of the data source to view more details, such as source, file type, synchronization status, date of last sync, date of the next sync schedule, and schedule interval. 
​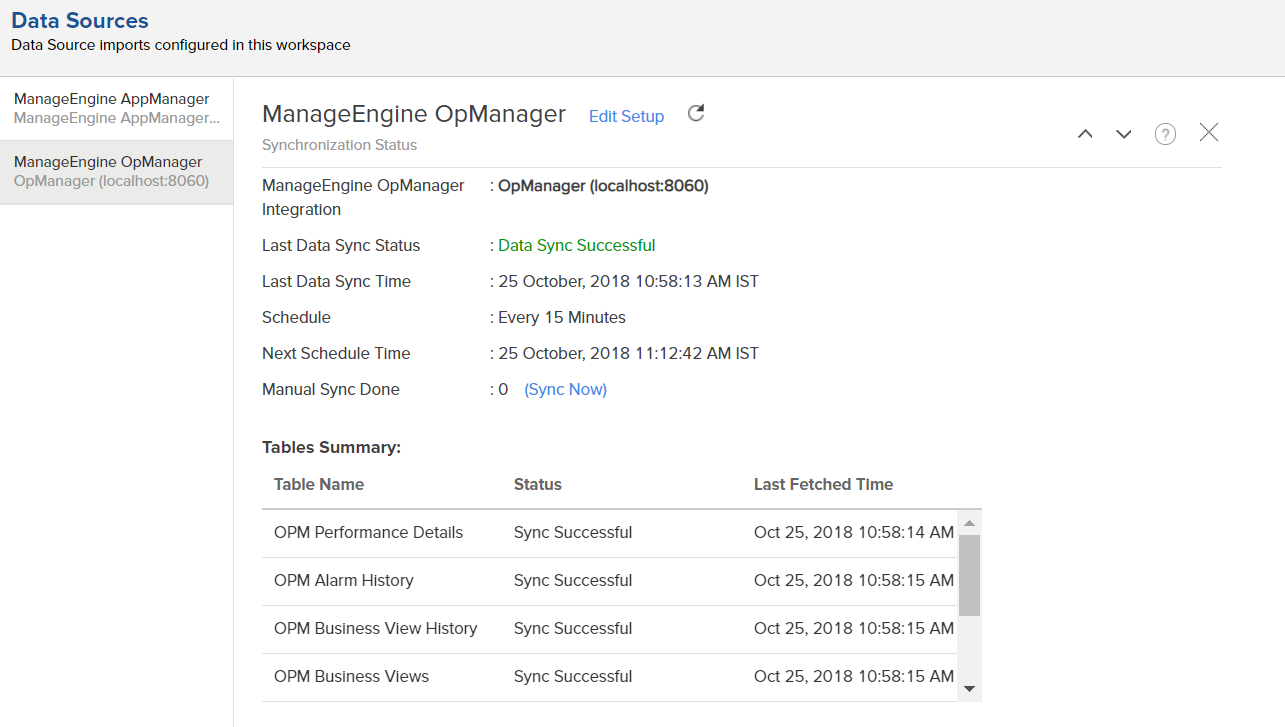 ​
Click on the Sync Now link to fetch entire data from the source.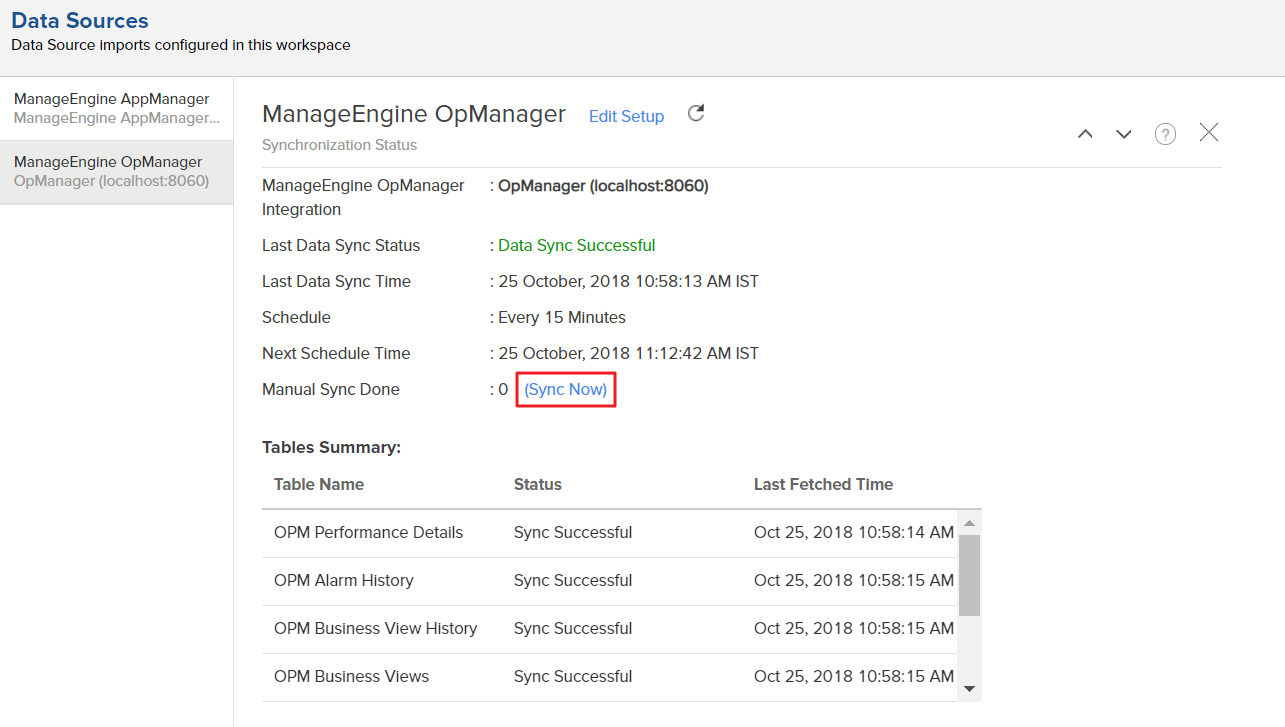 Click on the Edit Setup link to access Schedule Import Settings option.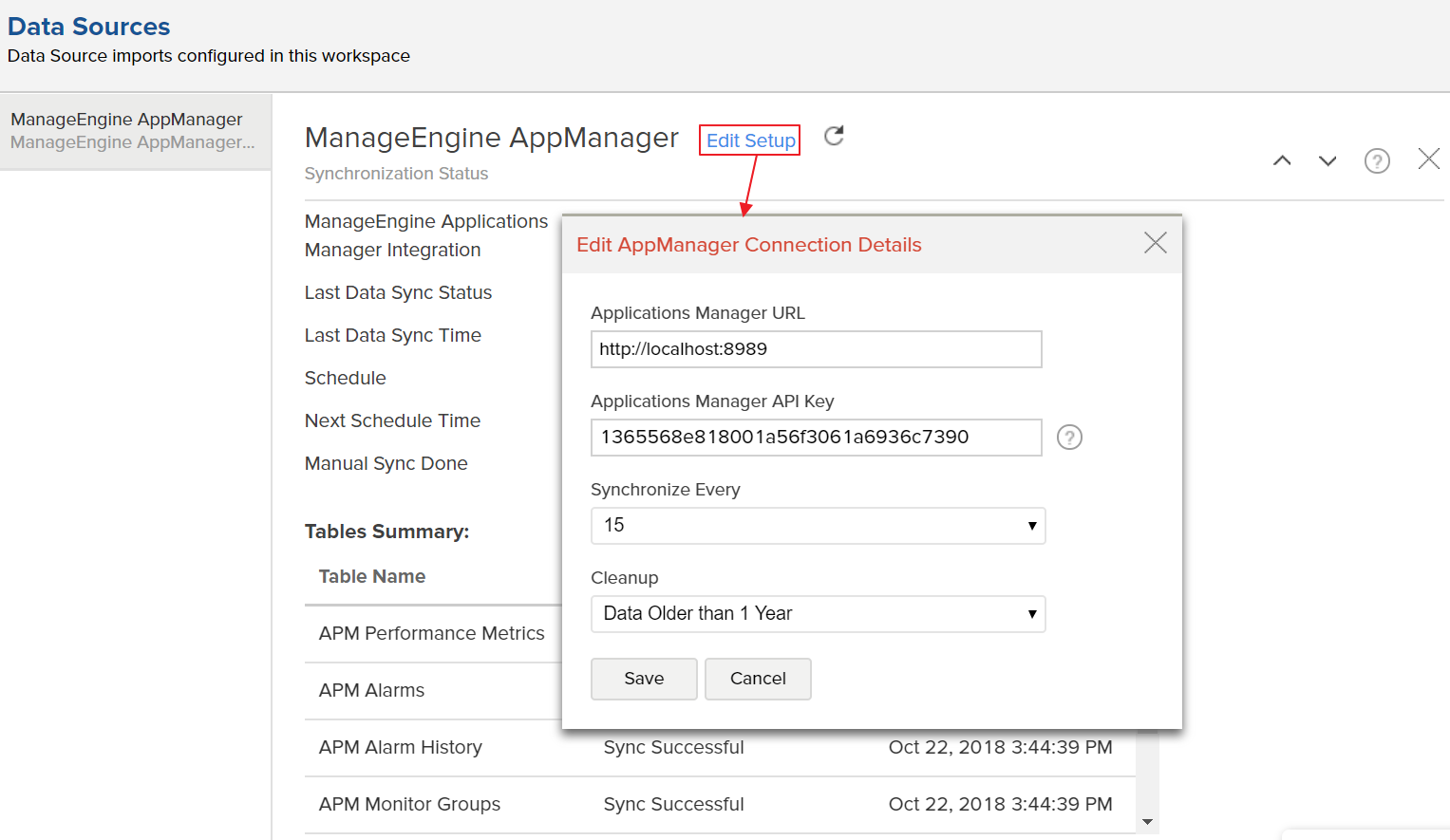 ​
Note  
If you have imported your data from any source other than a local drive, you will  also be able to edit the setup or refetch your data from this screen. 
The list of details in this page will vary based on your data source.