Accessing Shared Views
  Accessing the Shared Views
In this topic we will discuss about how users to whom views are shared in ManageEngine Analytics Plus, can access and work on them.
If you already hold an ManageEngine Analytics Plus account, then you need to sign in with your credentials, to access the shared views.
Clicking on the Shared Workspaces tab, will list all the workspaces that has been shared to you. Click on the required workspace to access the views that has been shared to you in it.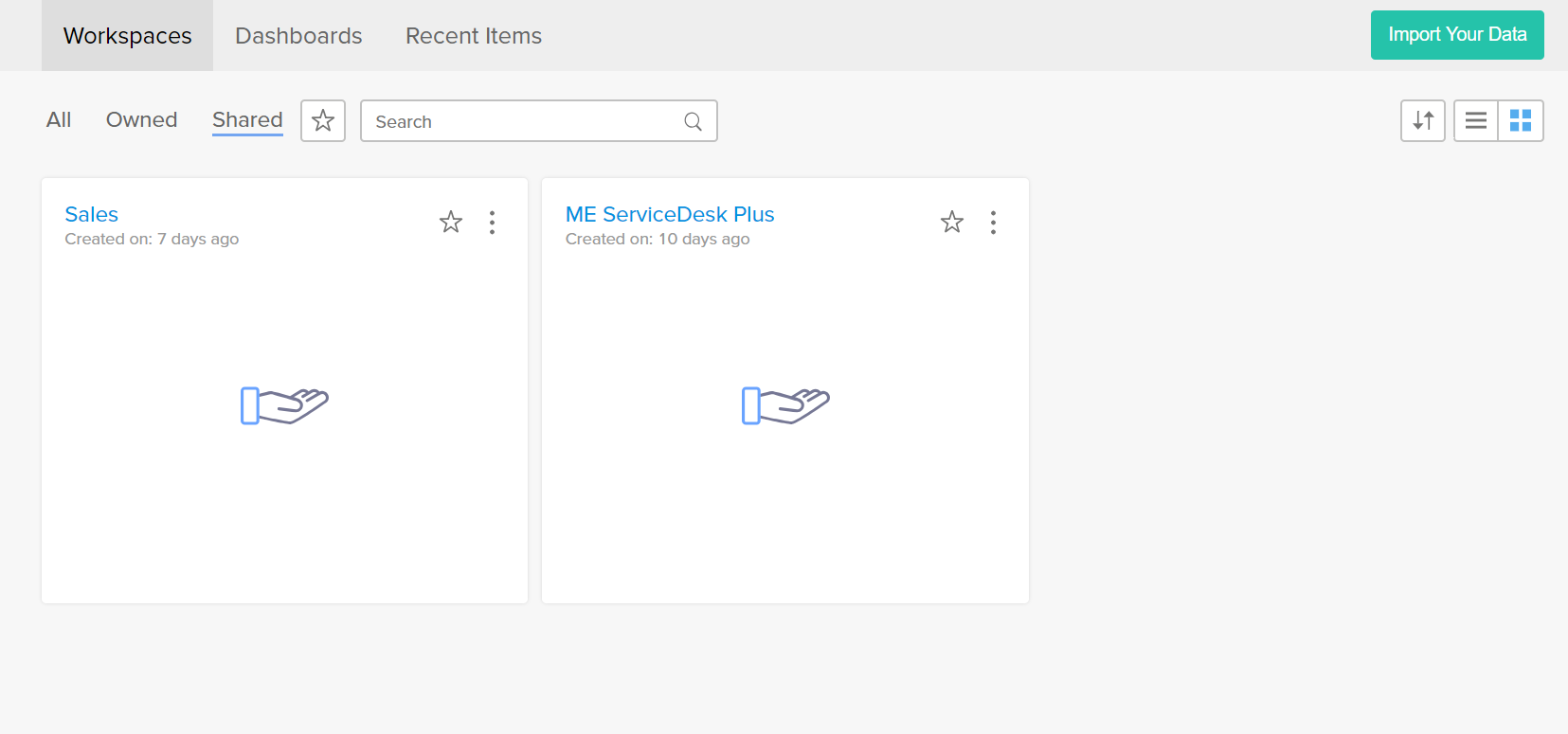 You can also access the shared views by clicking on the link provided in the Invitation Mail.
 Creating your own Reports & Dashboards
If the Administrator/Owner has shared your data table or a Query table, then as a shared user you can create your own Reports and Dashboards over the data shared.
You can also share the reports and dashboards that you create to other users, provided you have been given the "Share View/Child Reports" permission
by the Administrator while sharing the data table to you.
The Account Administrator/Workspace Administrator (user sharing the data table) can see the whole sharing hierarchy (views shared directly by them as well as views shared by the shared users) and can manage it through Edit and Delete options. Refer: Edit Shared Details by Users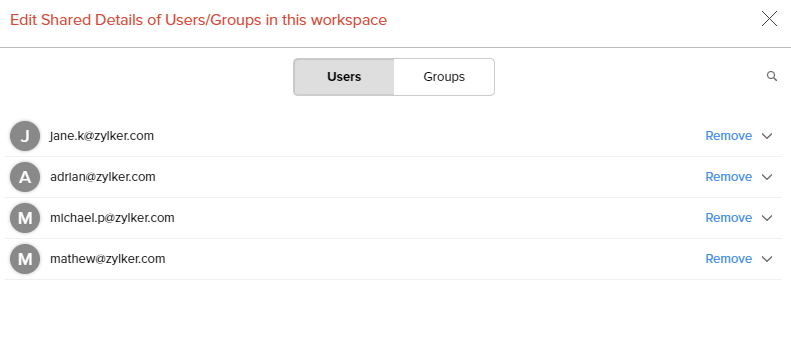 Note: If the Administrator removes the access to the data table/query table for you, then all the views that you would have created over the data will also be removed. In case you have shared those viewsto other users, then those users will also lose their access to the views.