Multiple Workspace Admins
In ManageEngine Analytics Plus the administrator can grant administrative privileges to a user on a workspace through the role called Workspace Admini. If a user has been added as a workspace admin, then the admin inherits all the privileges of the workspace, except for the permission to rename and delete the workspace.
Add/Edit/Delete Workspace Admin
To add a user as a workspace admin, open the corresponding workspace listing in the "My Home" page. Click on the desired workspace, invoke Share -> Manage Workspace Admins option in the toolbar of the Explorer tab.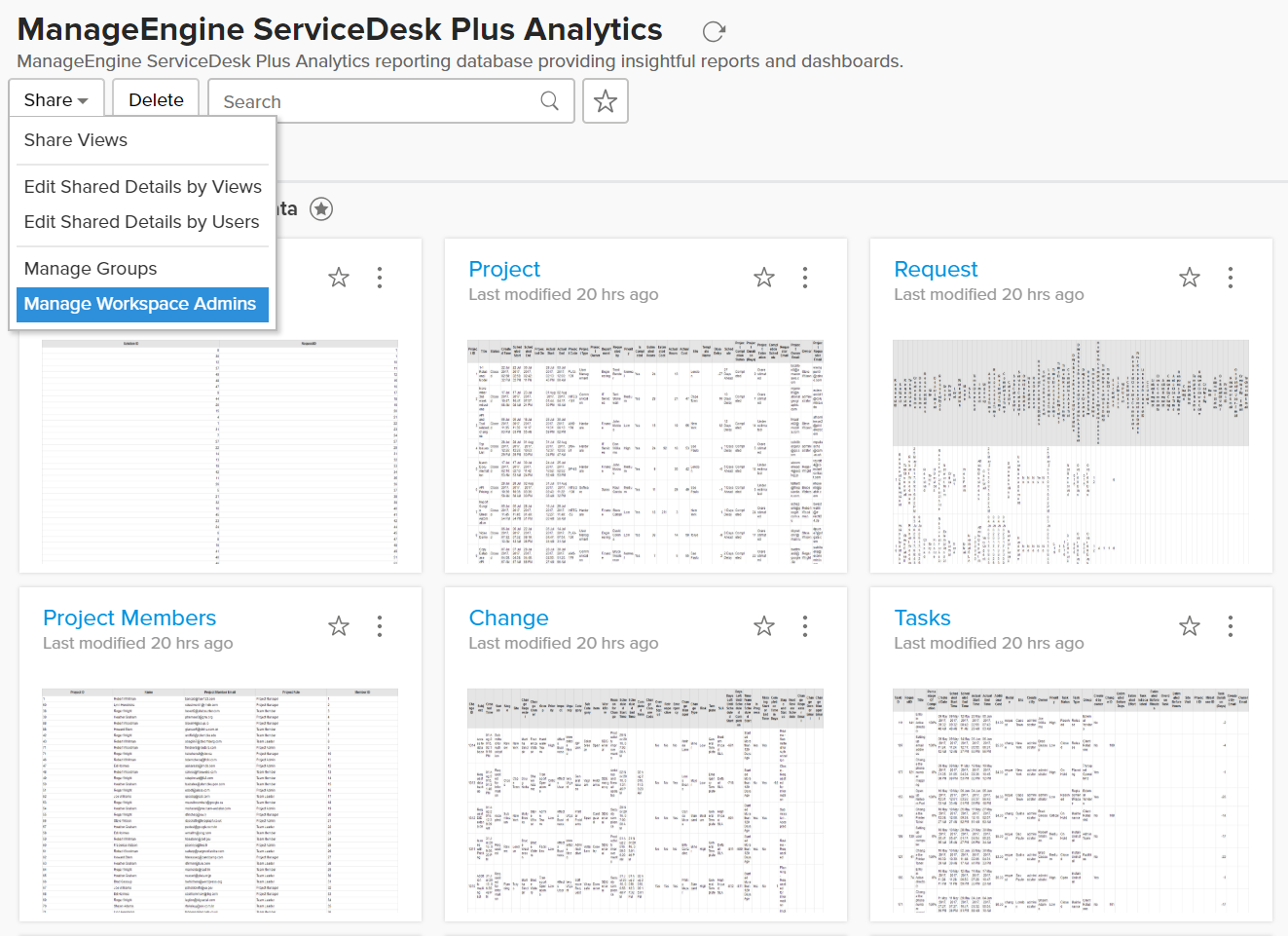 Select the Workspace Admins tab, enter the list the users whom you want to add as workspace admins. You need to provide the email addresses of the user with which they have registered to ManageEngine Analytics Plus.
You can delete a user as the administrator of the workspace by deleting his email address from the list under the Specify Workspace Administrators tab.
Once you have included/edited the users, click on the Next button to go to the Send Invitation Mail tab.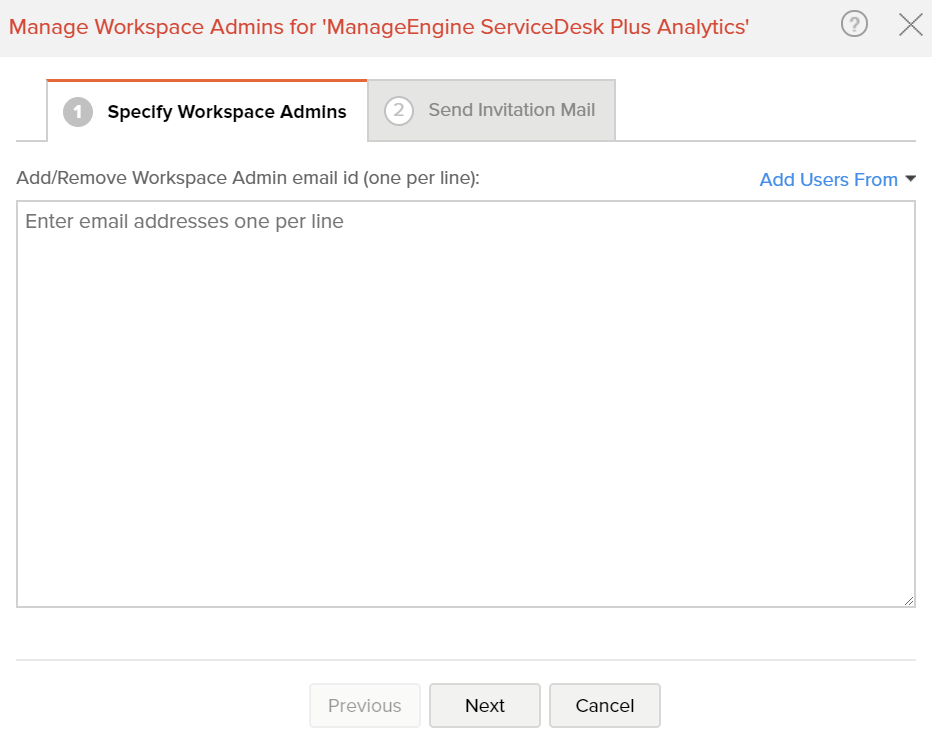 In the Send Invitation tab, you can send invitation emails to the new workspace admins, with a link to the corresponding workspace. In the Subject box and Message box, you could type your own subject and message if you want to.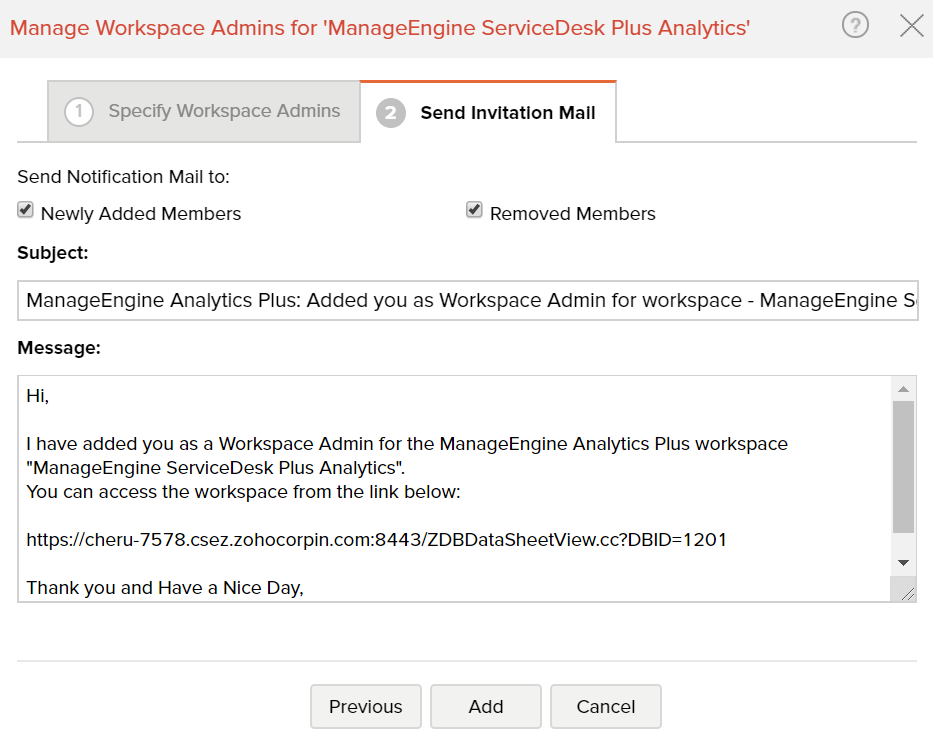 Additionally, by selecting the Removed Members option, user(s) removed as a workspace admin from this workspace will also be notified. Click Add to complete the process.
Look for the message "Admin users have been successfully added. Notification email has also been sent to the users" at the top right corner of your screen, confirming the process.