ITIL Award Winner
Many Congrats, to Cindy Genyk and team of Perimeter Aviation & Keewatin Air, from ManageEngine. Cindy and team are the proud winners of this year's Best ITIL Implementation Project Award.
This crew implemented incident management, problem management and change management for over 18 months and, were providing support to two airlines including remote branches. Implementing ITIL has helped this team streamline their work and the extent of implementation has won them this recognition from ManageEngine.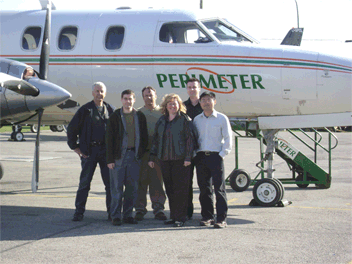 Quoting Cindy, "What sets our implementation apart from other IT companies is that we didn't just stop at Technology, we have rolled out the concepts of incident management to other areas in our business and are now running multiple installations of ServiceDesk Plus in other departments in our business...."
"The fact is that without ManageEngine our company could not have implemented ITIL with the same success that we have in the time line that we did simply because we could not have afforded the cost of other software solutions and without software we would not have been successful" says Cindy. Kudos guys!