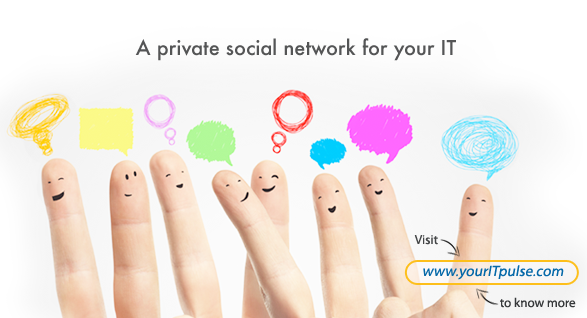 Todayג€™s lean IT model has made IT to take decisions on the fly, forcing them to adopt instant collaboration tools such as Facebook-type social networks. However, concerns about data security make IT reluctant to adopt social networks for official communication.
Introducing ITPulse ג€" industry first private social network built exclusively for IT. ITPulse includes a Facebook-like wall for having discussions and sharing articles and videos in a private and restricted domain. ITPulse is highly secure as all connections are SSL enabled. Any attempt to connect via HTTP is automatically redirected to HTTPS.
ITPulse helps IT folks manage their IT in real-time by offering APIs for integration with IT management tools from ManageEngine, HP, IBM, BMC, & CA. With this integration, all the events, overdue tickets, reports etc. from the IT management tools are automatically posted on the wall. IT folks can pick them up in real-time and start working on them immediately.
© 2012. ManageEngine is a trademark of ZOHO Corp.
All other company and product names may be trademark of the respective companies with which they are associated.