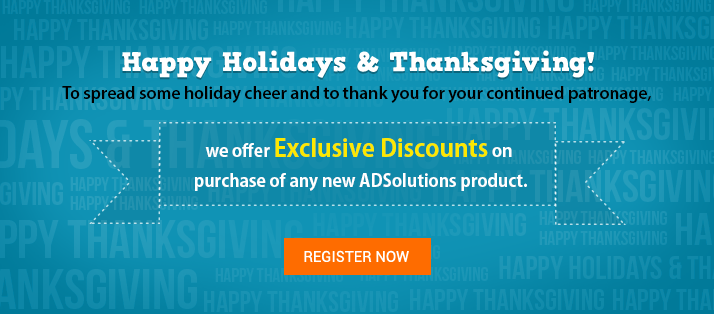 PRODUCT UPDATES
ADAudit Plus adds support for NetApp Cluster file auditing; securely monitor and report the authorized / unauthorized document access, file / folder structure changes, shares and access permissions.

BLOG
Securing user rights on Windows servers.
by Derek Melber, Active Directory MVP.
VIDEO ZONE

Audit Policy Configuration for file integrity monitoring

ANNOUNCEMENT
ADSolutions BIG Fan Contest Winner
# Chirag Prajapati
# Andreas Gidlöf
# Ugur sarul
CUSTOMER CASE STUDY
AUBAY SpA reduces helpdesk calls related to password reset by 100%

DID YOU KNOW
How to move ADManager Plus to a new server?
CUSTOMER QUOTE

| | | |
| --- | --- | --- |
| | We were able to delegate services to the campus people directly supporting our customers. They are able to quickly resolve the majority of basic user accounts issues. | |

Jason Bowerman,
Director of Technology Support, Grand Prairie ISD, Texas.
www.manageengine.com/adsolutions | adsolutions-support@manageengine.com
© Copyright 2015 ManageEngine, India. All rights reserved