Hello there,
February brings more good news! We have new features, a webinar, and more just for you. Let's get right into it.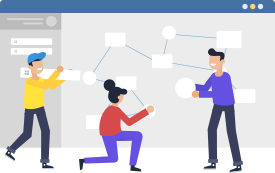 The new problem life cycle in ServiceDesk Plus Cloud will make your problem management problem-free (pun intended)! You can build and deploy workflows to define the flow of your problem tickets through various stages, all using an intuitive drag-and-drop canvas. Read about the new problem life cycle and all the other improvements that come with the latest release here.
In case you missed our webinar explaining all the changes and features introduced in ServiceDesk Plus 11.1, you can view a recording of the webinar here. You can also check out the rest of our ITSM content on our video zone.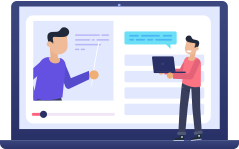 Still struggling to understand ITIL 4? We've got you covered. Join Barclay Rae, ITIL 4 lead architect, as he explains in this free webinar how you can align your ITSM operations with ITIL 4. You'll learn how you can realistically use ITIL 4 to improve your organization's ITSM. Register now to book your spot.
On that note, if you want to brush up on incident management, read our incident management guide. With an in-depth view of ITIL incident management, recommended workflows, best practices, and more, this guide will help you deliver effective incident management.
That's all we have for now. If you'd like to stay in touch and receive regular updates on product videos, tutorials, and resources, follow us on




Until next time,
Jendra John
The ServiceDesk Plus team