License Management
You can easily manage various licensing components, or apply a new license using the License Management section of the Settings page. This page also lists details of the allowed usage and current usage of users and concurrent viewers.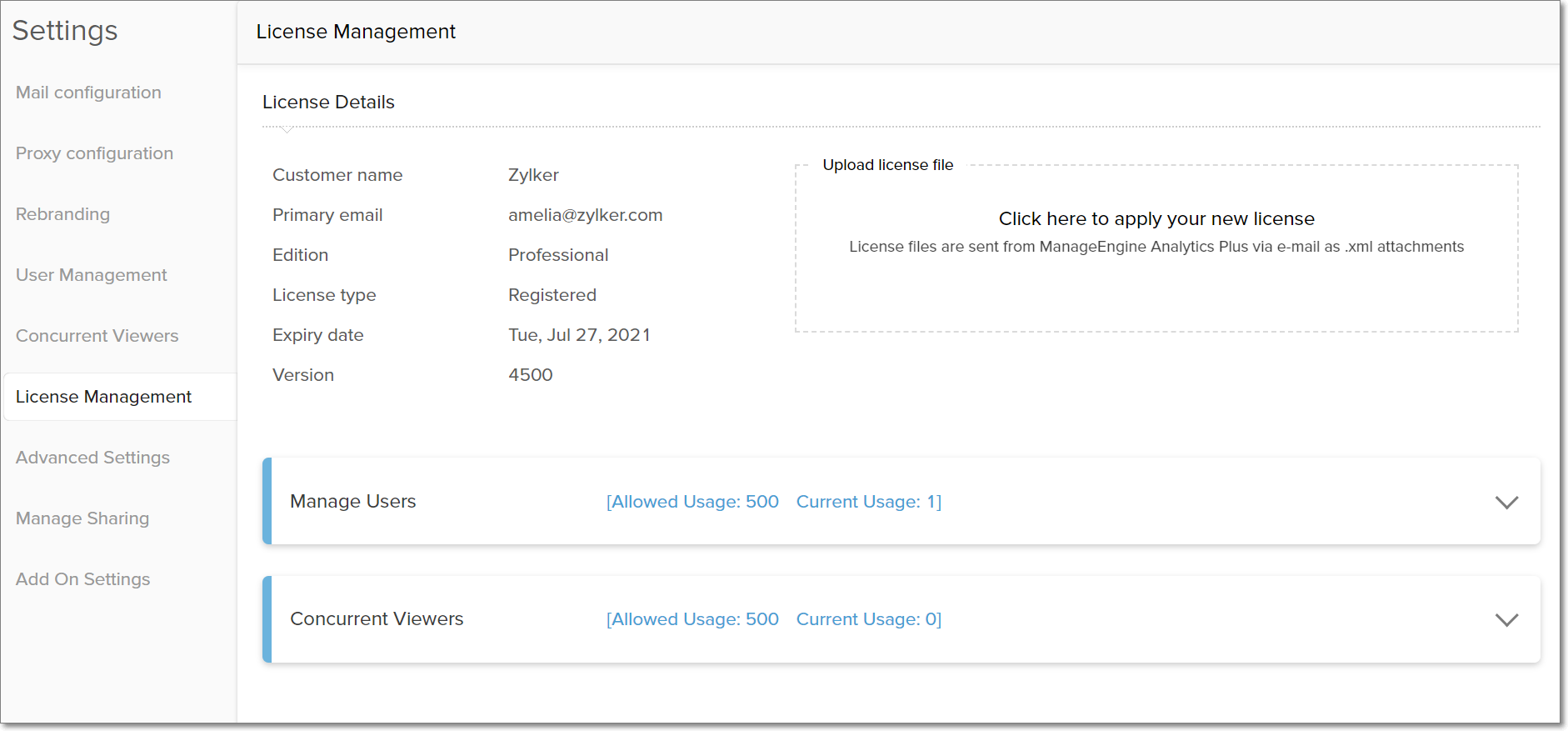 Purchase or upgrade your license
To purchase Analytics Plus, please write to sales@manageengine.com. Upon purchase confirmation, you will receive a license file in an email. To apply the new license, click the Click here to apply your new license section, and upload the required license file.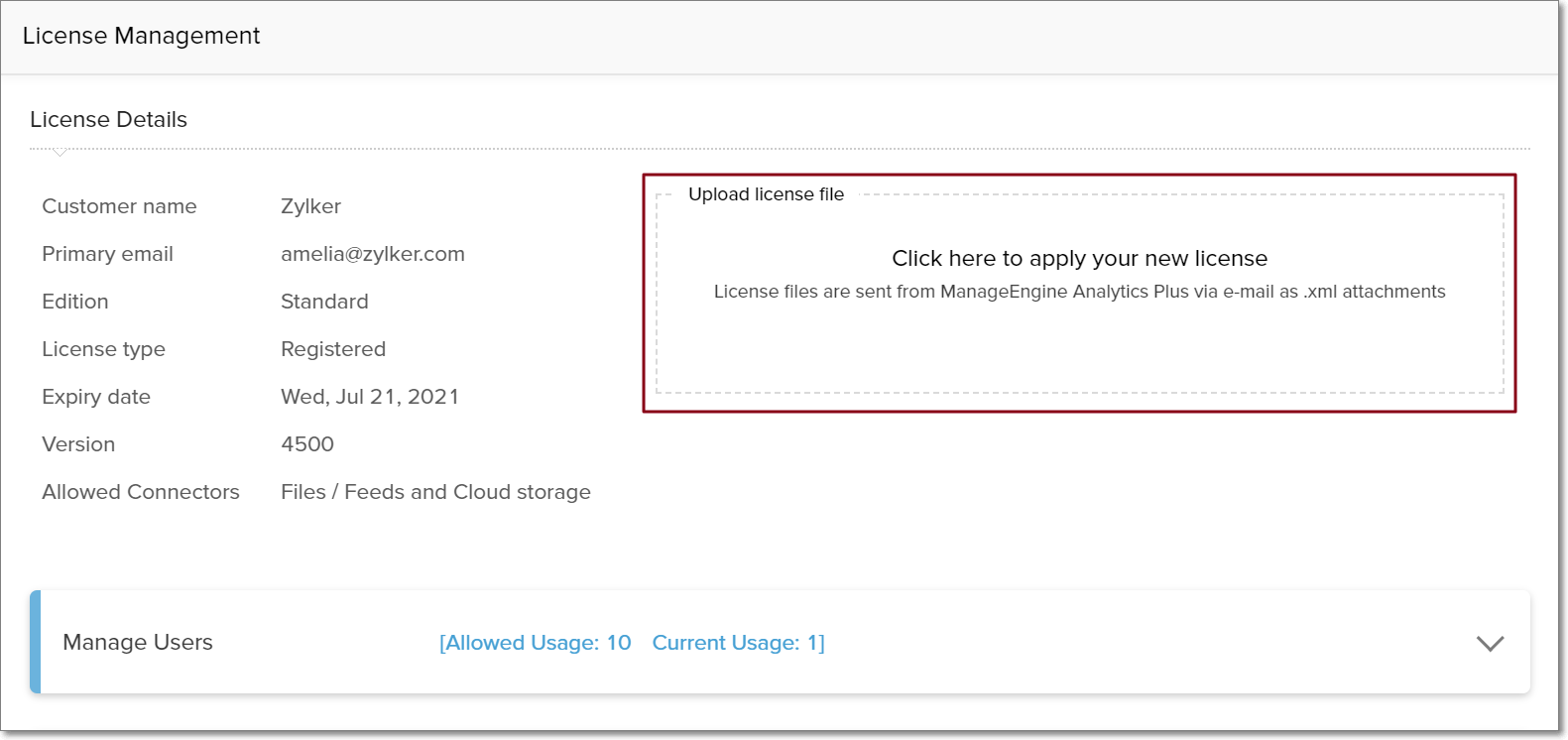 Downgrade your license
If you wish to downgrade from the Professional edition to the Standard edition, apply the required Standard edition license in the Click here to apply your new license section.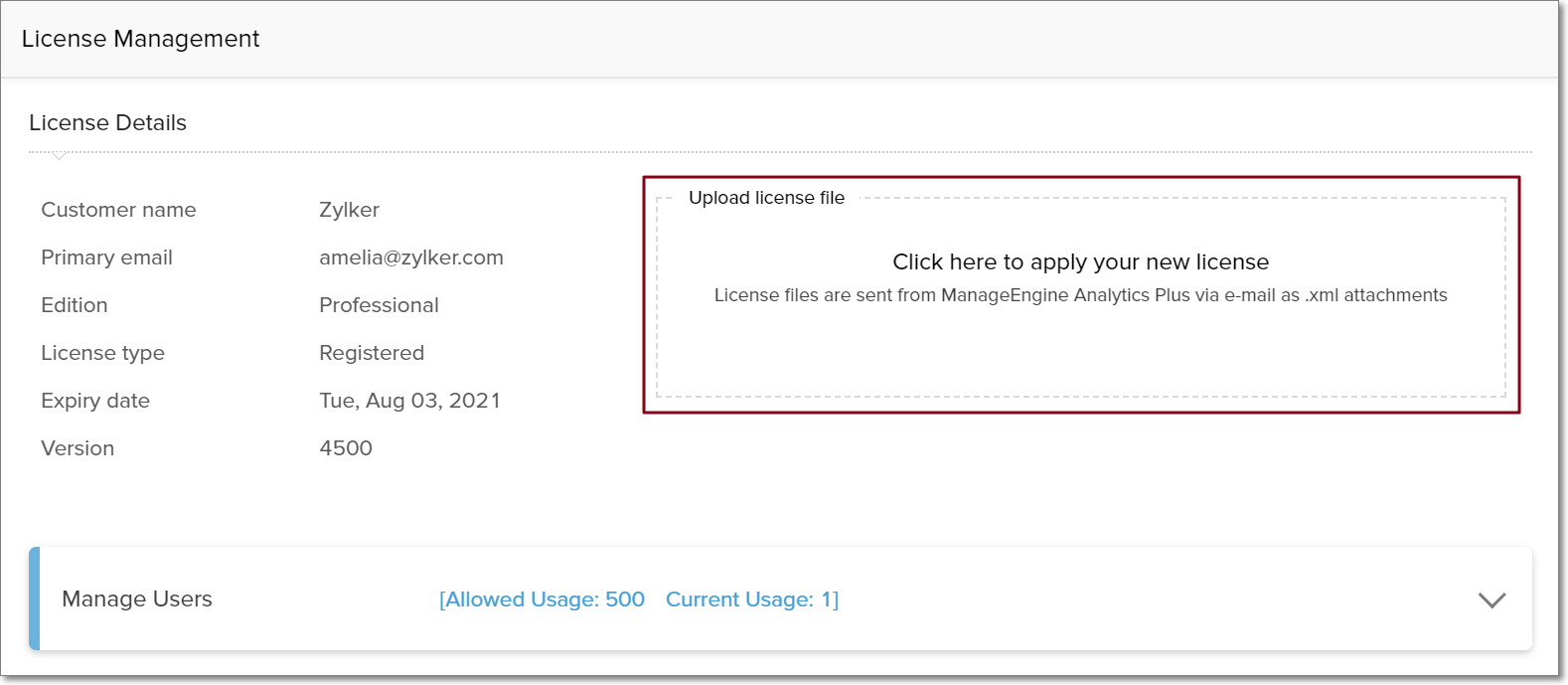 Confirm your selection in the consequent popups that appear.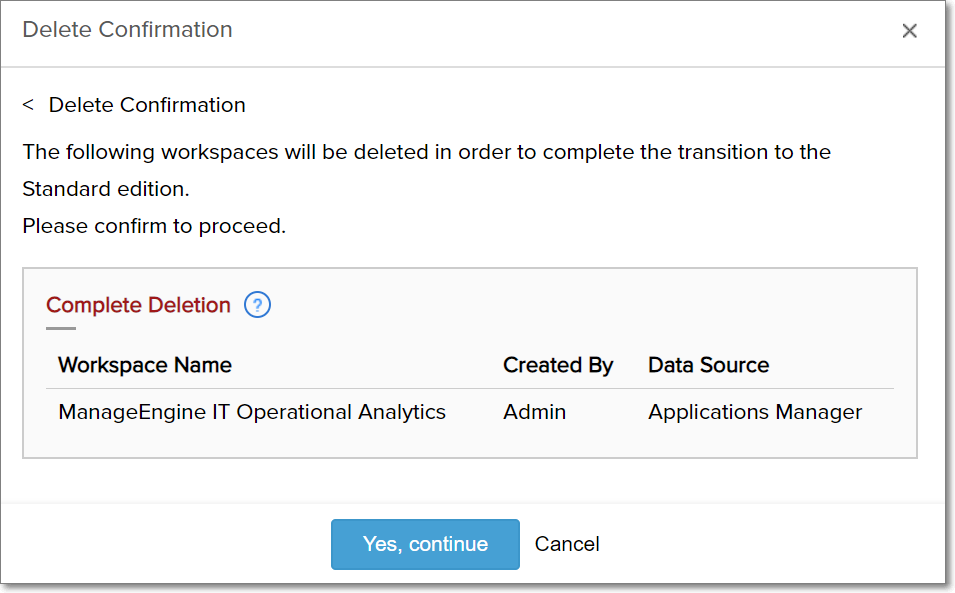 Note:
Complete deletion: If workspaces created from unsupported data sources are present in Analytics Plus, they will be completely deleted.
You can access these deleted workspaces from the Trash management section of the Settings page, and restore them if needed. The workspaces will be permanently deleted after 45 days.