| | |
| --- | --- |
| | ISSUE 3 | FEBRUARY 2014 |

NEWS

Letter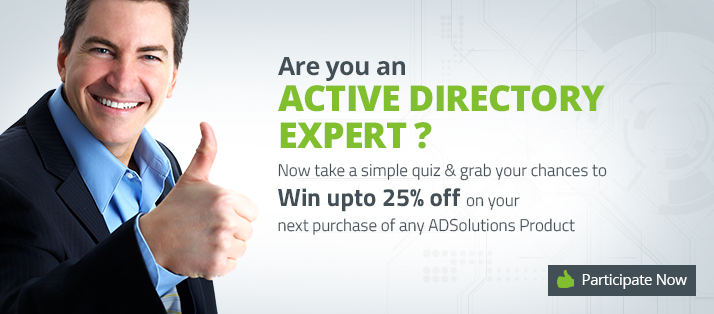 Product

Updates

ADManager Plus
ADManager Plus' new release packs features like logon hours configuration for users, improved HDT audit reports & upgraded iPhone app with user's group membership management feature.
ADSelfService Plus
ADSelfService Plus version 5.1 now supports Mac OS X; empowers AD domain users with password self-service right from OS X login screen. Also, adds group-based policy configuration for fine-grained management.

Recent

Blog

Remind users via SMS/Email to change their passwords before it expires. This feature is now part of ADSelfService Plus FREE Edition with support for unlimited users.
In

News

Exchange Reporter Plus will support Exchange 2013 environment from this point forward. You can now undertake the migration to Exchange 2013 environment, without compromising on obtaining Exchange reports & stats.
Customer

Testimonals

Andy Mack,


The Arc of Ventura County

App

Advantage

ADManager Plus iPhone App


Manage AD users on the move!
Customer

Quote

| | | |
| --- | --- | --- |
| | We evaluated different software; ADAudit Plus is extremely easy to deploy and a cost-effective solution that helped us pass several industry related security audits, in-depth PEN audit test and meet HIPAA security guidelines. | |

Renee Davis,
CIO, Life Management Center
www.manageengine.com/adsolutions
|
adsolutions-support@manageengine.com
© Copyright 2014 ManageEngine, India. All rights reserved
Don't want to receive emails like this again? Simply unsubscribe